Love Nature!
There are plenty of reasons to love nature, from breathtaking views to the smell of fresh pines, from colourful flowers to squawking birds – there are so many great reasons to get outside and enjoy all that nature has to offer.
Be well! Go outdoors!
Spending time in natural environments is an essential part of self-care. We are part of nature. Our minds bodies and spirits are restored as we immerse ourselves in the forests, fields, and shores around us. We become aware of the cyclical nature of the world and our own lives. Nature reminds us to delight in tiny beautiful experiences and teaches us to be reverent of mysterious, vast realms.
Most of us don't have enough nature time
Some of us are fortunate enough to live and work in beautiful, natural environments. However, most of us are detached from the natural world. We work indoors, sleep inside, purchase ready-made foods, and rarely get outside except to travel from work or home. Even our outdoor activities are often regimented, structured, and busy. We may be outdoors, however, we are still blind to the natural environment as we play ball games, shuffle children to the playground, and grill on backyard barbecues. Fortunately, nature is omnipresent. Nature offers us her healing benefits as soon as we are willing to spend time outdoors. It's up to us to make spending time in nature a priority.
Healing benefits of nature
Like many researchers, experts at Texas A and M University determined that nature has a calming influence on people. This isn't news, Philosophers and others have intrinsically known this since the dawn of time. The researchers at Texas A and M found that people can perform tasks better when exposed to natural environments (Texas A and M University, n.d.). They discovered that spending time outside can boost memory and attention span by 20% (Texas A and M University, n.d.). Several researchers worldwide note that time outdoors improves mental health and well-being.
Here are some benefits that exposure to nature and natural environments provide:
Opportunities for exercise and physical activity and the healing benefits that exercise offers.
Enhanced vitamin D levels which are needed for hormone regulation, healthy bones and a wide array of other metabolic processes
Reduced pain
Shorter healing times
Lower blood pressure
Increased compassion
Better interpersonal relationships
Increased job satisfaction
Higher energy levels
Greater vitality
Less stress which translates to lower risks of heart diseases, stroke, and cancer
Improved outlook on life
Decreased crime rates
Enhanced property values
Increased sense of wonder
Improved feelings of community
Reduced fear and anger
Moderation of temperatures in cities and towns
Reduced air pollution
Everyone can enjoy nature
Having regular exposure to nature is essential. Plan to spend time in nature every day. Schedule more extended periods a few times per week. Plan times when you can immerse yourself in nature.Even spending a few minutes in a natural environment provides health benefits (Barton & Pretty, 2010). Studies show that having a view of nature from a window, a potted plant, or even a photograph of a natural setting soothes (https://www.asla.org/ContentDetail.aspx?id=39515, 2017) the spirit and reduces pain. One of the most rewarding ways to reap natures healing benefits is to garden.
Gardening is good for the body and great for the soul!
Nothing tastes better than a freshly picked tomato or strawberry from your garden. Homegrown organic produce is healthier than commercial fruits and vegetables. Herbs are easy to grow indoors and out. Even if you garden in pots on the windowsill, you have the opportunity to get your hands dirty and actively participate in the natural cycles of growth. Gardening with children is a beautiful way to introduce them to nature's lessons. Gardens can be adapted for people who have mobility or sensory issues. Growing flowers eases depression and boosts the mood. Gardening offers many opportunities to appreciate simple pleasures. It provides exercise and mental timeout as well as beauty.
Getting the most from nature
Walking barefoot is a great way to connect with the earth. It can take you back to a simpler time in your mind. Walking barefoot helps you to become aware of the earth and your own body. Take a bush walk when you have the opportunities to do so. You will restore your sense of adventure, get healthy exercise, and immerse yourself in the timelessness of nature. While walking with a group is pleasurable, be sure to spend time alone in nature on a regular basis. Here are some tips for enjoying the healing benefits of nature and living in harmony with the earth.
Schedule outdoor time into your daily routine
Take a walk or sit outside during work breaks
Exercise outdoors
Provide opportunities for children and loved ones to spend time outside
Note how you feel before and after spending time outdoors
Learn about nature
Share your knowledge about the healing benefits of nature with others
Participate in movements that promote preservation of the environment and growing healthy communities
Be part of nature and take good care of the earth as you make purchases, travel, and eat
Plant a garden indoors or out
Make your own healthy cleaning and body care products
Nature reminds us that it okay just to be
Spending time in nature provides us with opportunities to enjoy a warm ray of sunshine and the sounds gentle breezes make when rustling leaves or grasses. We get to marvel at the vast oceans and wonder about the skills that tiny birds use as they carefully construct their nests. Nature connects us to our best selves, each other, and the entire world. Nature is healing. We are healing. Love nature!
REFERENCES
Barton, J., & Pretty, J. (2010). What is the Best Dose of Nature and Green Excercise for Improving Mental Health? A Multi-Study Analysis. Environmental Science and Technology, 44(10)3947-3955. Retrieved from http://pubs.acs.org/action/showCitFormats?href=http%3A%2F%2Fpubs.acs.org%2Fdoi%2Fabs%2F10.1021%2Fes903183r&doi=10.1021%2Fes903183r
https://www.asla.org/ContentDetail.aspx?id=39515. (2017). Retrieved from American Society of Landscape Architects: https://www.asla.org/ContentDetail.aspx?id=39515
Texas A and M University. (n.d.). Health and well-being benefits of plants. Retrieved September 12, 2017, from Ellison Chair in International Floriculture: http://ellisonchair.tamu.edu/health-and-well-being-benefits-of-plants/#.Wbfn2LpFyUk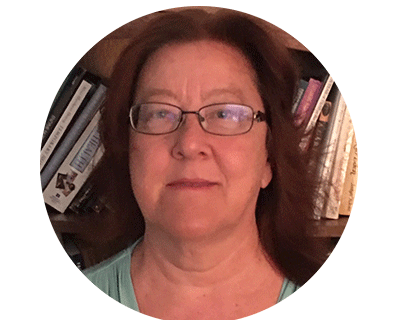 Patricia Bratianu is a Registered Nurse with over forty years of expertise. Pat also possesses a PhD in Natural Health and a professional member of the American Herbalists Guild. Patricia combines cutting edge science and ancient healing traditions in her quest to empower all to good health. Pat recognizes that wellness and healthcare are continuum. She believes that our first medicine is how we live our lives.