– Customers share their stories –
"My sleep pattern was off , I could not get a goodnight sleep anymore due to good ole menopause. Tried this stuff and I absolutely love it, sleep like a baby now. "
– Customers share their stories –
" I know every woman is different — but this stuff is a game-changer for me. I've been using it for several months now and it makes a tremendous difference in my daily life."
– Customers share their stories –
" Seems to be helping me, I am using one dose per day, I am 62 and felt down and out with aching muscles also started low dose of DHEA & Vitamin D, I feel so much better, over all sleeping great, happier state of mind and more energy."
– Customers share their stories –
" I had hot flashes, night sweats and mood swings, within a few weeks they were gone. I feel good that it has organic ingredients. So much relief. I will order again. Great price and fast shipping. Thank you :)"
– Customers share their stories –
" I have been using this cream for a few months now and found relief from my menopause symptoms such as difficulty sleeping, irritability and mood swings. I have tried a different cream but did not find the same amount of relief."
– Customers share their stories –
Helps elevate your mood. I don't even use everyday. It only takes a small amount"
– Customers share their stories –
" I like this cream, no smell nice thick cream. works well! only been using this a few days. seems to help alot! Have used lots of creams but so far this one works best for my hot flashes !will order again!"
– Customers share their stories –
" I can sleep now. Great, great, life saver."
– Customers share their stories –
" I am 36 and this was my second buy from Bountiful Bird and by far the best cream I've ever used. Ive tried all types of products to help with the crazy mood swings that started when I was 31. After the first jar (the smaller size) i did feel like my old self and stupidly put off buying a replacement. I will not do that ever again. This product is a God send that has helped regulate my health and save not only my sanity but also the sanity of my hubby and our 5 boys lol"
– Customers share their stories –
" have to say I feel a lot better. Each day I am becoming more a live. Going through menopause and having Hashimoto's, I haven't felt like myself in a long time. Hot flashes and mood swings have decreased. I will be purchasing again"
– Customers share their stories –
" It is the best product I have found in the market to normalize pre and menopause disorders. I reduced the symptoms by 80%. I am happy!!! "
– Customers share their stories –
"I'm am 50 years old and was very hormonal- but this product has helped me so much !!! I have recommended to everyone I meet."
– Customers share their stories –
"I bought this cream for my wife who had a hard time throughout the day with her hot flashes. Before she started on this cream she had numerous hot flashes during the day and night, sometimes not being able to sleep until she was exhausted and it was almost time to get up. Ever since she started using this she noticed improvement immediately. After 3 days she says she is experiencing only one hot flash. She says it's a great cream so we are getting my daughter some."
– Customers share their stories –
"2nd Jar I purchased. First one lasted about a month and a half. Would wake with constant hot flashes. When used twice a day as directed, this did help immensely"
– Customers share their stories –
Been using for 3 weeks and no more hot flashes and headaches!! I hope it continues!
– Customers share their stories –
"This product is amazing I was using Mendapause cream and I was getting headaches all the time until I found this one I fill great only after a few days and even got my sex drive back. I use mine the way I use to when I had periods 25 days doing cream and 3 days off not 5-7 days because my periods were never normal only about 3-4 day do that really works for me…."
– Customers share their stories –
"I have been experiencing extreme bloating, hot flashes, irritability, low sex drive, and my menstrual cycle has been absent for four months. I am only 43 years old with aches and pain and weight gain, as a result, I felt desperate, angry and hopeless. I have tried so many things that I am ashamed to write it all here. I brought this cream two weeks ago, my period came this past weekend. I feel relieved and I am able to sleep at night again, I actually danced with my daughter with minimal aches and pain. I am appreciative of the people who created this product, thank you so much. This all happened in two weeks time and so I will update more in the future."
– Customers share their stories –
"Since using this my nails & hair are growing in like I'm in my 20's. I am so relieved that I found something for all these hormonal issues I am having as I grow older."
– Customers share their stories –
"Amazing!!! I have no symptoms after using this product. I am very grateful to have found this product. I will order again"
– Customers share their stories –
"I have PCOS and fibroids. After doing numerous research online (my doctor was no help) I realized I had low progesterone. I started using this cream, and it was given me regular cycles. It's smooth, smells great and I love it. My body absolutely had a reaction to it, obviously a very positive one for me. I will continue to use it with days on/days off and hopefully it'll keep working. It regulated me within one cycle".
Latest inspiring Stories & tips – from women who are like yourself, experiencing hormone imbalance symptoms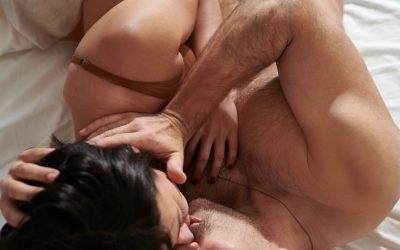 So how is your sex life? How much has it changed over the years? What is sex really like for those over 40, or for those in their 50s, 60s and even 70s? While sex certainly doesn't stop as you age, it may change. There is no reason that intimacy and sex cannot be...
Bountiful Bird Newsletter
Sign up below to be the 1st to know when we runs special offer campaign, new blogpost, quiz etc
If you are after a quick and simple recipe with ingredients that you definitely have at home, this is for you. This recipe is simplified vegetarian version of a popular Indonesian side dish/snack , called perkedel. The original version often include beef/pork mince....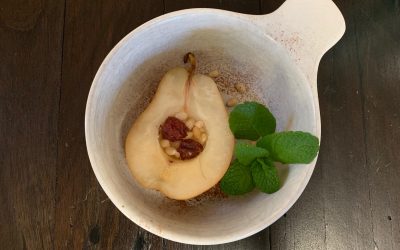 This healing recipe is Inspired by Maangchi korean steamed pear recipe called Baesuk.  Pear, according to TCM, regenerates body fluids, dissolves mucus, lubricate the throat, etc. Together with red dates, ginger & pine nuts, traditionally this delicious dessert recipe...
Curious which recipes make it to our top 10 awesome recipes for PMS Relieve??
Sign up below to receive Bountiful Bird beautiful Recipe Book in your inbox