This yummy smoothie is packed with nutrients. The parsley, celery, dandelion leaf, and cucumber relieve bloating. If you are unable to obtain dandelion leaves, substitute an equal measure of kale. You can also change the fruits with the seasons.
Add up to 1 tablespoon of powdered whey, spirulina, or chlorella powder for further support. Use organic ingredients where possible.
No Bloat Smoothie
Ingredients:
One frozen peeled banana
1 cup frozen raspberries
1 half of a cucumber
1 cup water
1 cup kale
1 stalk celery
1 carrot
1/2 cup raw dandelion greens
1/4 teaspoon lemon zest
Method:
Blend all ingredients until smooth. Add water to suit the consistency you prefer.
Enjoy!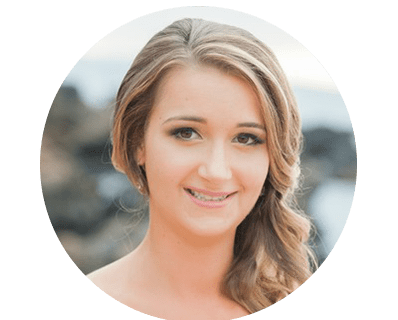 Rebecca specializes in digestive health, gluten free and dairy free recipe development, weight loss, and working with clients with food sensitives. She is passionate about helping others find their balance and getting to the root cause of their health issues by using food as medicine. When she is not writing or working with clients, she enjoys fitness and experimenting with making traditionally unhealthy recipes healthy in the kitchen.