With less than 10mins prep time, this healthy bowl is a perfect recipe for your lunch during pre-menstrual cycle to help boost nutrient, It is loaded with good fat & nutrient which is prerequisite building block for progesterone. This article on best tips to work with your monthly hormone fluctuations explains your monthly cycle in great detail and recommend certain food suitable for each cycle.
A special mention on the hemp seeds on the recipe. This special seeds which contains high level of GLA have quite a few benefits, one of which is regulating hormone and reduce symptoms of PMS & Menopause. Other benefit of hemp seeds including aiding digestion and reduce skin inflammation.
Avocado & Greens Quinoa Bowl
Serves: 1
Ingredients:
1 cup of chopped kale, sautéed in coconut oil
½ cup of cooked quinoa
½ of an avocado, sliced
2 Tbsp. chopped red onion
2 tsp. Raw apple cider vinegar
Tahini for serving
Hemp seeds for serving
Directions:
Start by adding the quinoa to a serving bowl and add in the raw apple cider vinegar.Stir
Next, add the sautéed kale to the other side of the bowl with the quinoa and top with the chopped red onion, and sliced avocado.
Drizzle with tahini and sprinkle with hemp seeds.
Serve fresh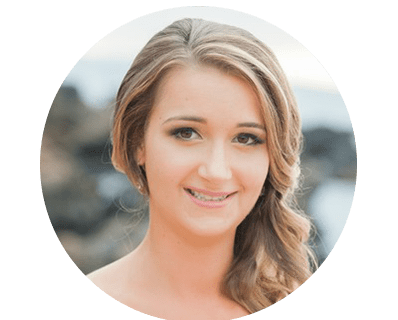 Rebecca specializes in digestive health, gluten free and dairy free recipe development, weight loss, and working with clients with food sensitives. She is passionate about helping others find their balance and getting to the root cause of their health issues by using food as medicine. When she is not writing or working with clients, she enjoys fitness and experimenting with making traditionally unhealthy recipes healthy in the kitchen.