Ashwagandha is a superstar for its hormone balancing properties. It belongs to an adaptogenic herb family popular in Ayurvedic medicine that has shown incredible results for lowering cortisol and balancing thyroid hormones.
Ashwagandha has also been referred to as Indian ginseng because of its ability to enhance stamina by supporting adrenal function and has extraordinary stress relieving properties. It may also help to curb mild depression and anxiety.
Many women finds drinking Ashwanganda Latte helps them getting deeper and more restful sleep. So instead of sipping your chamomile tea, why not enjoy a mug of tasty Ashwagandha Latte as part of your evening winding down ritual prior to bed time?
It is also a drink to have during your premenstrual phase where indirectly, ashwagandha can help increasing production of progesterone hormone by managing and supporting the adrenal function well.
Follow our easy recipe below, lovingly prepared by our resident Nutritionist, Rebecca Jacobs.
Ashwagandha Latte
Serves: 1
Ingredients:
1 cup of full-fat unsweetened coconut milk
¼ tsp. ashwaganda powder
¼ tsp. ground cinnamon
1 Tbsp. pure maple syrup
Directions:
Place all ingredients into a stockpot over low/medium heat and whisk until warmed.
Enjoy right away.
We recommend using organic ashwagandha root powder, such as this one supplied by Terrasoul.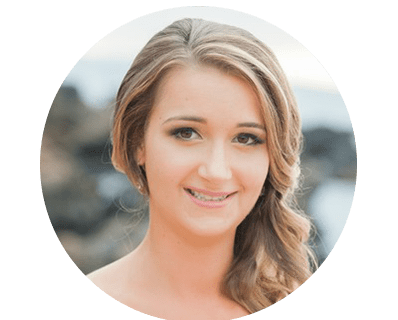 Rebecca specializes in digestive health, gluten free and dairy free recipe development, weight loss, and working with clients with food sensitives. She is passionate about helping others find their balance and getting to the root cause of their health issues by using food as medicine. When she is not writing or working with clients, she enjoys fitness and experimenting with making traditionally unhealthy recipes healthy in the kitchen.