Summary
Herbal Eye Pillow – Relax with the soothing aroma of fresh cut lavender & organic flax seed. Fabric is made of 100% Organic Cotton – Durable yet soft and comforting
Fabric is made of 100% Organic Cotton. Durable yet soft and comforting
Soothing aroma of fresh cut lavender & organic flax seed
Can be used for both Cold Therapy for migraines & puffy eyes & Hot therapy for muscle tension relief
Room temperature for use after yoga/meditation for ultimate relaxation
100% SATISFACTION GUARANTEE We stand by our product confident that it will provide the relief that you have been seeking. If for some reason, you are not satisfied, we will either replace it or provide a 100% refund, no questions asked. You deserve the best. Choose Bountiful Bird.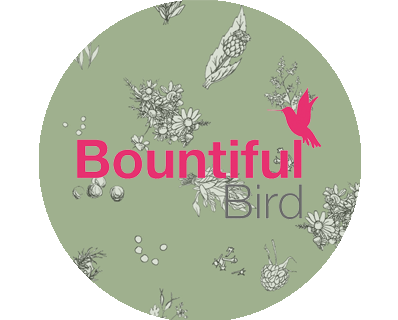 Bountiful Bird is inspired by a shared commitment to the values of generosity and freedom which infuse our name. Our mission is to play a part in helping women feel and be the best version of themselves through use of natural remedies to restore balance.
Claim back the unique, confident and full of energy YOU. We hope that here you'll find path to the well being you deserve.