Summary
PROFESSIONALLY FORMULATED TO WORK WITH YOUR BODY IN MENOPAUSE & BEYOND. Bountiful Bird Phyto Plus Natural progesterone cream features estrogen-like herbs known as Phytoestrogens. It is formulated to combat hot flashes, mood swings and other symptoms of estrogen deficiency. It is non greasy and the micro-penetrating liposomes formula pass through skin layers more easily than any other non-liposomal creams.
PREMIUM QUALITY INGREDIENTS Our Phyto Plus natural progesterone cream is formulated with finest natural bio-identical progesterone and Phytoestrogen herbs. The symptom relief can be experienced from as soon as 2 weeks of use.
CERTIFIED ORGANIC HERBS Our cream contains extracts of Certified Organic Herbs for optimum safe result: * Damiana, *Sage, *Mother Wort, *St John's Wort, *Wild Yam, *Chamomile, *Siberian Ginseng *Licorice *Evening primrose Oil *Milk Thistle *Grape Seed
CHEMICAL FREE INGREDIENTS. SAY NO TO SOY, GLUTEN, PRESERVATIVE, PARABEN, ARTIFICIAL COLORING/FRAGRANCE.
100% SATISFACTION GUARANTEE We stand by our product confident that it will provide the relief that you have been seeking. If for some reason, you are not satisfied, we will either replace it or provide a100% refund, no questions asked. Your body deserves the best. Choose Bountiful Bird.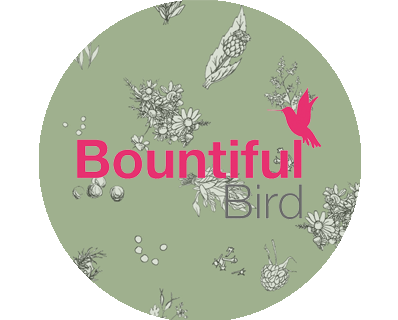 Bountiful Bird is inspired by a shared commitment to the values of generosity and freedom which infuse our name. Our mission is to play a part in helping women feel and be the best version of themselves through use of natural remedies to restore balance.
Claim back the unique, confident and full of energy YOU. We hope that here you'll find path to the well being you deserve.